Flying Skull Wallet by Resist Today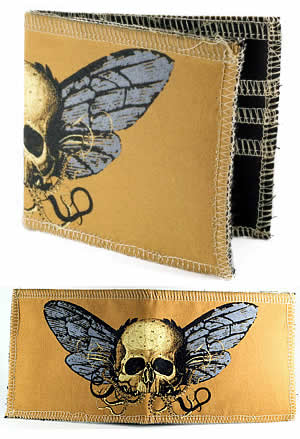 Cool design with great functionality. Not only does it have a great design on the front, it also has one in the billfold. Includes 10 extra pockets. Screen printed, hand made in the USA, and limited edition.
View more pictures @
Shana Logic
or
Resist Today
.
Mon, Mar 12, 2007 10:00 UTC