Charms @ Femme Metale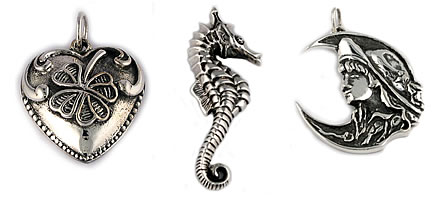 (Via
StyleFeeder
.)
These are just a few of the charms on sale by the world famous and rock star endorsed Femme Metale. Their collection is pretty big so you will definitely find something that catches your eye.
View the entire line @
FemmeMetale.net
.
Don't forget to check out their
MySpace
to see plenty of happy customers and fans.
Fri, Mar 16, 2007 10:00 UTC