Apple of My Eye by Tamela Wolff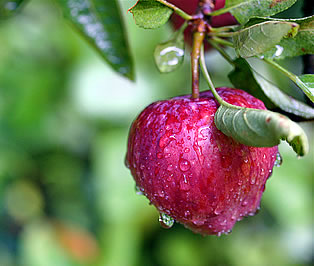 Tamela Wolff shares some of the beauty in her backyard with this picture of apples after a rainfall. Voted 4/5 on flickrScorer.
View the original "Apple of My Eye" @ flickr.
Visit the Tamela Wolff Photography photoblog.
Update:
You can also
buy this as a print.
Mon, Jan 22, 2007 18:00 UTC