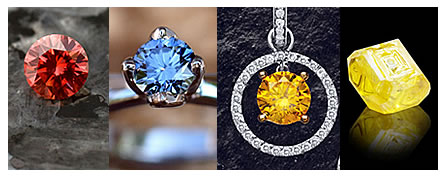 (Images copyrighted by
Pintura Diamonds,
Gemesis Diamond
, and
LifeGem
.)
Can you tell which one of these was man-made or "cultured"? Find out in the
News.com photo gallery
. It's a short photo-based report on the growing synthetic diamond industry. How can anyone say "no" to one of these stones?
;)
Read more on synthetic diamonds @
Wikipedia
.
Another fascinating article:
Men hoard the diamonds.